Catherine Jensen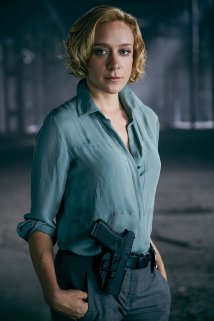 Catherine Jensen is a recently promoted homicide detective. She tracks down serial killers and relentlessly seeks the truth behind the disappearance of her brother. Jensen has garnered a reputation for overstepping her boundaries in her unrelenting pursuit to solve Pittsburgh's most gruesome murders.
Motivated by her past, including the disappearance of her brother and the suspicion that her stepfather is a serial killer, she often finds herself emotionally connected to the victims she's investigating. Jensen ends up enlisting the help of Thomas Schaeffer, a forensic psychologist who has a tumultuous relationship with the police department, to provide insight into her cases and her personal investigation into her stepfather.
Ad blocker interference detected!
Wikia is a free-to-use site that makes money from advertising. We have a modified experience for viewers using ad blockers

Wikia is not accessible if you've made further modifications. Remove the custom ad blocker rule(s) and the page will load as expected.