Chloe Sevigny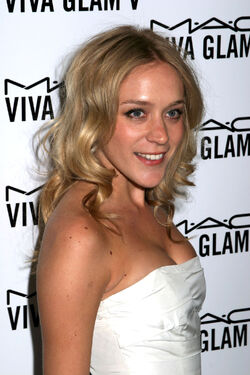 Chloe Sevigny is an American film actress, fashion designer and former model. Sevigny gained reputation for her eclectic fashion sense and developed a broad career in the fashion industry in the mid-1990s. She made her film debut with a leading role in the controversial film Kids (1995), and has gone on to a variety of other roles, many of which established her as an indie film queen.
Sevigny stars in Those Who Kill as Catherine Jensen.
Notable Appearances
Edit
Kids (1995)
Boys Don't Cry (1999)
American Psycho (2000)
Zodiac (2007)
Lovelace (2013)
Big Love (2006-2011)
Hit & Miss (2012)
Portlandia (2013)
The Mindy Project (2013)
Those Who Kill (2014)
Ad blocker interference detected!
Wikia is a free-to-use site that makes money from advertising. We have a modified experience for viewers using ad blockers

Wikia is not accessible if you've made further modifications. Remove the custom ad blocker rule(s) and the page will load as expected.