James D'Arcy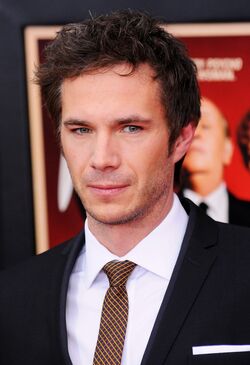 James D'Arcy is an English actor. His first appearances on television were small roles in the TV series and then in TV films. He began appearing in bigger roles starting in the 2000s and one of his most notable roles is as Rufus Sixsmith (young and old) in addition to two other minor roles in the independent film "Cloud Atlas".
D'Arcy stars in Those Who Kill as Thomas Schaeffer.
Notable Appearances
Edit
The Life and Adventures of Nicholas Nickleby (2001)
Exorcist: The Beginning (2004)
An American Haunting (2005)
W.E. (2011)
Cloud Atlas (2012)
Silent Witness (1996)
Fallen Angel (2007)
Secret Diary of a Call Girl (2009-2010)
Those Who Kill (2014)
Ad blocker interference detected!
Wikia is a free-to-use site that makes money from advertising. We have a modified experience for viewers using ad blockers

Wikia is not accessible if you've made further modifications. Remove the custom ad blocker rule(s) and the page will load as expected.