Omid Abtahi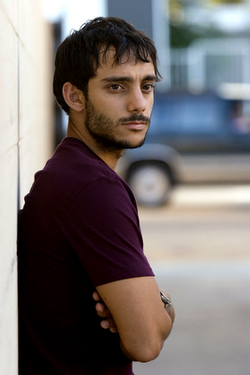 Omid Abtahi is an Iranian-born American actor who performed on stage before appearing on television. He is set to appear in Those Who Kill as Jerry Molbeck.
Notable Appearances
Edit
Space Chimps (2008)
Brothers (2009)
Argo (2012)
The Hunger Games: Mockingjay - Part 2 (2015)
JAG (2005)
Over There (2005)
24 (2005-2010)
Homeland (2011)
The Good Wife (2012)
Covert Affairs (2012)
Last Resort (2012-2013)
Those Who Kill (2014)
Ad blocker interference detected!
Wikia is a free-to-use site that makes money from advertising. We have a modified experience for viewers using ad blockers

Wikia is not accessible if you've made further modifications. Remove the custom ad blocker rule(s) and the page will load as expected.